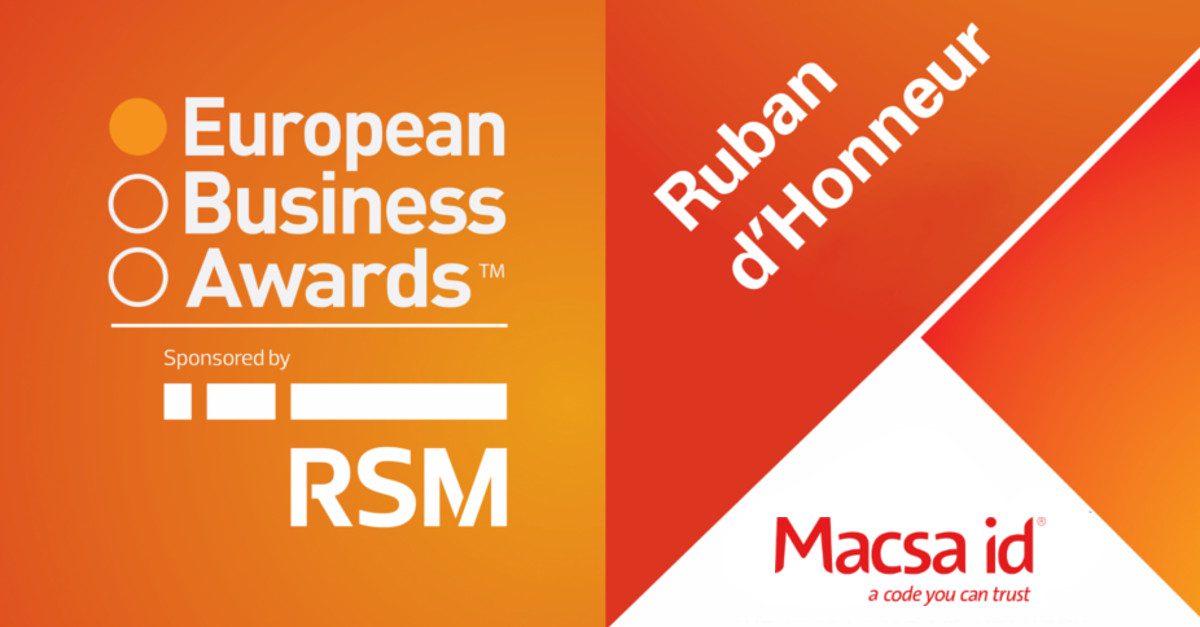 6 Apr
Macsa ID obtains the 'Ruban d'Honneur' award at the European Business Awards 2014/15
06/04/2015
It is one of the 110 best companies in Europe.
– Macsa has received this award for the second year in a row.
– The EBA (European Business Awards) awards recognize and promote excellence, best practices and innovation in 31 European countries.
Macsa ID, family company of Manresa dedicated to the traceability, coding and marking in laser, is one of the finalists that has received the "Ruban d'Honneur" in the European Business Awards 2014/2015 sponsored by RSM, in which they have participated more than 24,000 companies from 33 European countries.
The 110 finalists have been selected from 709 National Champions by a recognized committee of judges, composed of European companies and political leaders, academics and entrepreneurs. The judges will now conduct face-to-face interviews with each finalist in order to decide the winners of eleven categories of the awards, which will be announced later this year.
Jordi Piñot, CEO of Macsa ID, stated that "we are proud to have achieved the Ruban d'Honneur for the second year at the European Business Awards in such a competitive environment. Betting on growth through R & D is the engine of our progress and constant improvement. This award is for all those Macsa ID workers who have made it possible for us to receive this award today. "