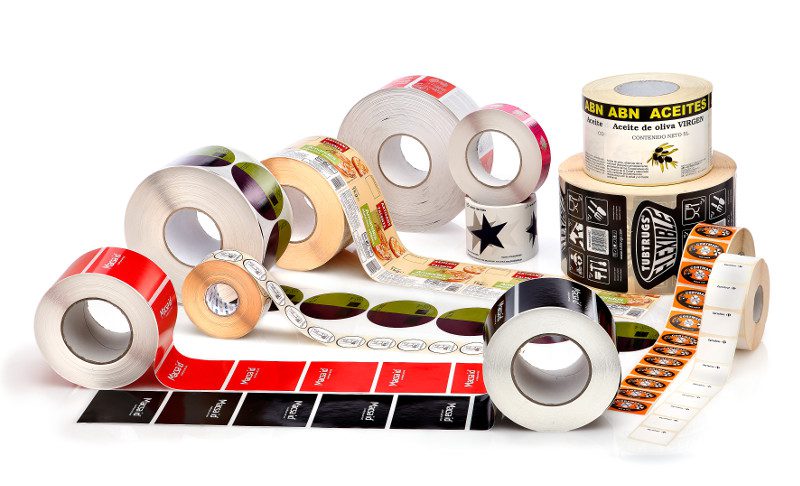 Macsa ID manufactures and sells labels for packaging and product labelling, with high quality materials, in both standard and customized sizes.
General labels (self-adhesive/pressure-sensitive).
Custom labels (adhesive/film without support).
Hanging labels.
Labels for specialized sectors.
RFID labels.
Our labels can be made of:
Paper: matte and gloss in different color ranges.
Thermal: protected, semi-protected or normal.
Films: polyethylene, polypropylene, PVC, as well as any type of thermal and non-thermal film. All of them incorporate adhesives suitable for your application (acrylic, hotmelt, anti-frost, permanent…).
Macsa ID also provides solutions for one of the main concerns when using these consumables: dealing with a single supplier that can provide equipment and consumables.
Macsa ID, has moved to the manufacture of its labels its concern for the environment. From this concern emerges the new range of labels with ECO-Pro support, suitable for the Print & Apply solutions of Macsa ID.
Once again rely on our experience to help you determine the most suitable equipment and consumables to label your products. Our expert staff will advise you step by step in your decision.