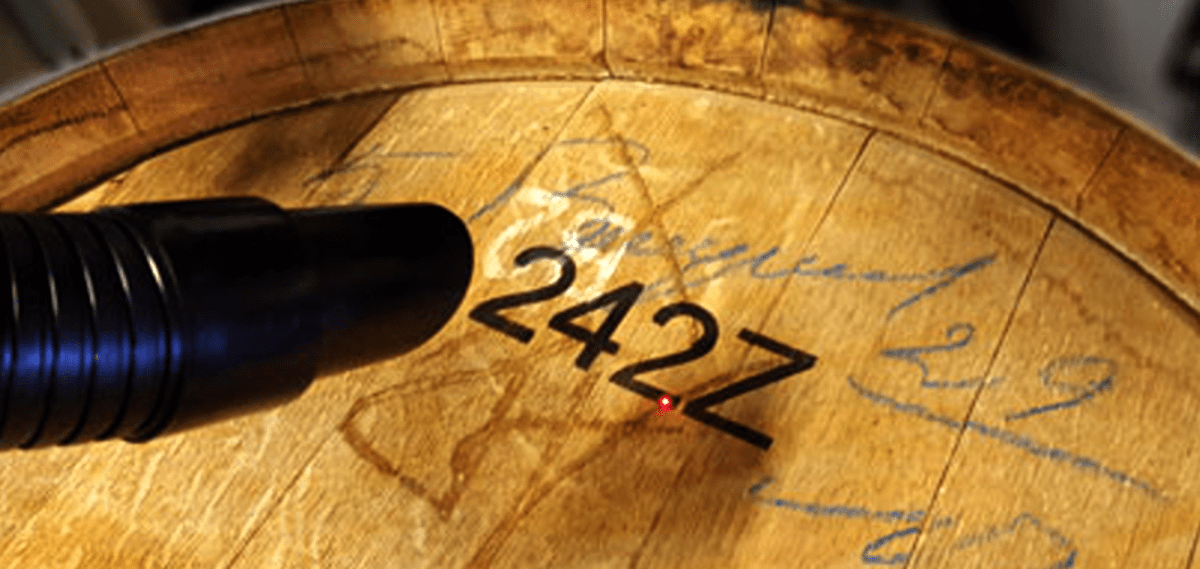 18 Jun
Quality laser marking for wooden barrels (Tiflex – France)
18/06/2020
Macsa id success story in the beverage market
Country: France
Industry: Beverage – Cognac
Application: Serialization
Substrate: Wooden barrels
Laser Solution: Macsa K1010 SP 10W
Company intro and history
An original solution for exceptional vintages
When a renowned cognac manufacturer decides it wants to mark its barrels, it turns to Macsa ID's exclusive distributor in France, TIFLEX. TIFLEX, attentive as ever to the specific needs of its customers, developed a unique marking solution for them: the cooperage laser cabin.
In 2017, export sales of French wines and spirits jumped by almost 10%, with the US and Chinese markets leading the way. Today, French wine and spirits producers, with their high-quality artisanal processes, are on the lookout for innovative marking solutions to match their exceptional beverages and barrels.
Challenge
A new generation of marking
Given this context, a well-known cognac manufacturer (preferring to remain anonymous) called on TIFLEX. They expressed the need for a durable, clean and low-maintenance marking solution to mark their barrels with their internal classification code. Until now, this manufacturer had been using an industrial numbering machine with a rubber band and ink stamping. While recognised as efficient coding machines, they required constant cleaning.
The cognac manufacturer had expressed the desire to no longer use inks, so the TIFLEX team selected laser technology for the tailored solution that was being developed. Taking into consideration the substrate being marked on is wood and the size of the marking field (a 120mm long message), a Macsa id laser proved to be the best choice: the Macsa K1010 SP CO2 10W, with a lens of 150×150 mm.
The laser cabin was built with an adjustable arm to adapt the height of the laser to the surface, a fume extractor, a touch screen to enter the message and set the parameters of the marking, and a glass cabin to guarantee the complete safety of the users.
Macsa id solution
A high-quality solution
In order to meet the needs of each customer at any given moment, it was made possible to interchange the laserin the cooperage booth. For example, it is possible to install a Macsa laser with a 600×600 mm lens at a later date if the manufacturer wanted to mark the entire base of a standard barrel.
Whilst in this application an internal classification code is being marked on to the barrel, the cooperage laser booth can also be used for traceability markings, as well as personalised branding such the name of the cuvée or vintage and the engraving of the estate's coat of arms, both on barrels and casks.
Do you need more information about laser marking for wooden barrels? Please, don't hesitate to contact us.