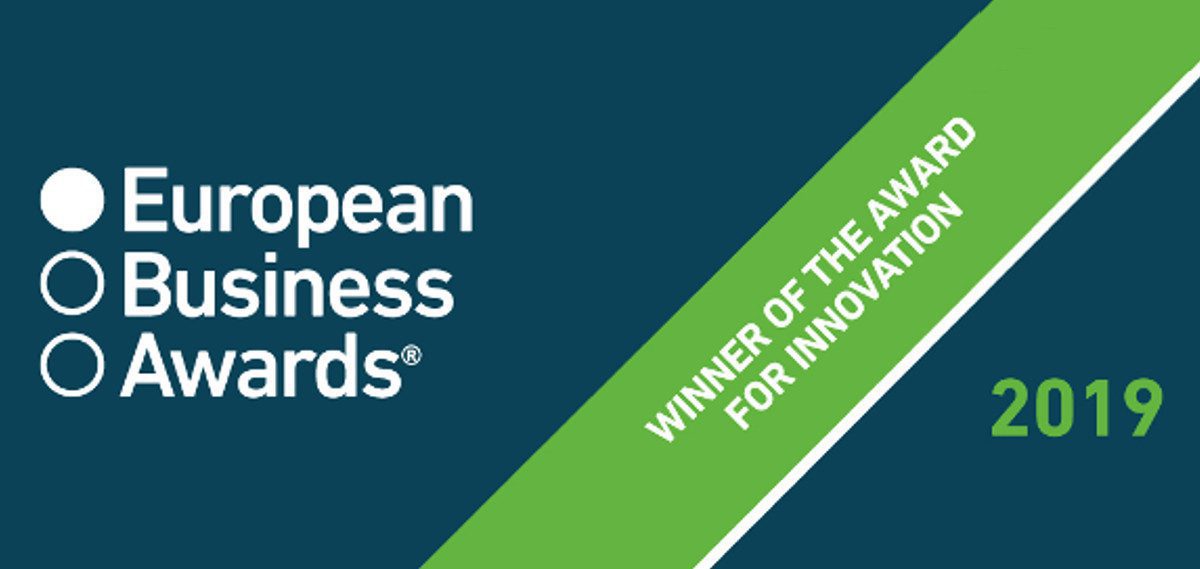 5 Dec
Macsa ID wins the "Innovation Award" at the "European Business Awards 2019"
05/12/2019
Macsa ID has been named Winner of the Award for Innovation with turnover of €26-150M in the Grand Final of the 2019 European Business Awards, at an esteemed awards ceremony held in Warsaw, Poland.

More than 500 successful business leaders from across Europe came together at the two-day event, sponsored by RSM. Politicians, ambassadors and academics in attendance to celebrate the remarkable business achievement of Macsa ID in Europe's biggest and most prestigious business competition.
Macsa ID was named the winner after a final face to face judging session, and were chosen out of over 150,000 business from 33 countries who were originally considered. In the rigorous, independently judged competition, 2753 businesses were named 'Ones to Watch' in July, and after a further detailed review, 363 companies were announced as 'National Winners' in September.
Filip Levering, Senior Director of Business Development and Key Accounts, represented Macsa ID in Warsaw. "This award is the fruit of a long-term, stubborn, strategic message of why Macsa ID is what it is: investment in R&D solutions ahead of market needs; consistent performance, growth and vision; company structure and people engagement; client satisfaction by providing solutions before they know they need them. A huge congratulations to the whole team!"
Innovation in the European Business Awards
Adrian Tripp, CEO of the European Business Awards said: "Macsa ID has reached the gold standard for business excellence by winning this Award. They are a powerful example of a business meeting the challenges of a hugely competitive global marketplace, achieving phenomenal success, and making a positive difference to the world we live in. They deserve their success and we wish them well."
Jean Stephens, CEO of RSM International, a leading global network of independent audit, tax and consulting firms said: "On behalf of RSM, I would like to congratulate this year's worthy winners. Each and every one of these dynamic businesses symbolises the innovative ethos and growth potential of Europe's middle-market. We wish all of the finalists' luck and success in their future endeavours."
The European Business Awards' primary purpose is to support the development of a stronger and more successful business community throughout Europe. Other sponsors and partners include Inflexion, Germany Trade & Invest and PR Newswire.
For further information about the European Business Awards please go to www.businessawardseurope.com
For further press information or for case studies/interviews, please contact us:
Macsa ID provides customers with solutions related to their coding, identification and traceability needs. They are world leaders in laser technology, being one of the 4 companies worldwide that specialize in this technology. In Macsa ID there is a clear mission: to help the manufacturing industry secure their products and their customers' peace of mind, while ensuring a brighter tomorrow for our future generations.
Macsa ID's headquarters is located in Manresa (Barcelona) and has offices in Portugal, China, United Kingdom and, more recently, Malaysia and India.
About the European Business Awards 
The European Business Awards is one of the world's largest and most prestigious cross border, cross sector business competitions. Its primary purpose is to support and develop a stronger, more successful, innovative and ethical business community in Europe, as it believes businesses play a key role in addressing major issues faced across the world.
The European Business Awards is now in its 12th year. This year it considered over 150,000 businesses from 33 countries. Sponsors and partners include Inflexion, Germany Trade & Invest and PR Newswire.