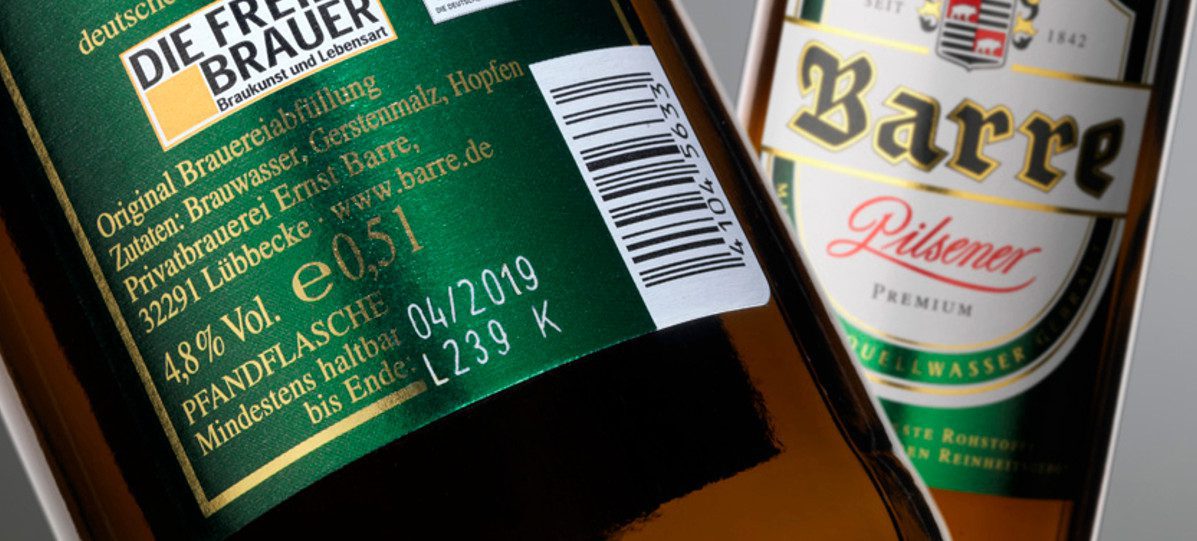 15 May
Barre Brauerei – Metallized labels
15/05/2017
The K-1060Plus SHS Split was installed on a KHS Labeler to mark metallized labels.
Both the control box and the laser tube are installed on the plant. Over an approximately 1 meter long tube of the marking head is installed in front of the bottle plate.
A stainless steel housing was mounted around the beam guide tube and the print head, due to the humid environment.
Similarly, a lens holder made of stainless steel has been installed. With these measures, a perfectly good function of the K-1060 is guaranteed. It is operated via an IP Touch terminal. The labels are marked directly on the bottle. Previously there was a Alltec mask laser installed 100Watt.
CLIENT: BARRE BRAUEREI Lübbecke Alemania www.barre.de
COUNTRY: Germany
INDUSTRY: Beverage
SUBSTRATE: Metallized labels
LASER SOLD: K-1060Plus SHS Splithead.
LENS FOCAL LENGHT AND SIZE OF MESSAGE:  75×75 mm. 2 lines of Text
                  line 1: 7 Characters, Date code "MM.YYYY" 4 mm height
                  line 2: 5 Characters, Lot number "X XXXX" 2 mm height
LINE SPEED:105 m/min
DYNAMIC OR STATIC APPLICATION: Tagson bottles K-1060Plus SHS Split
               Lents 75×75 mm, 105 m/min 50000 pcs/h
COMPETITORS PRESENT:  Videojet/Alltec