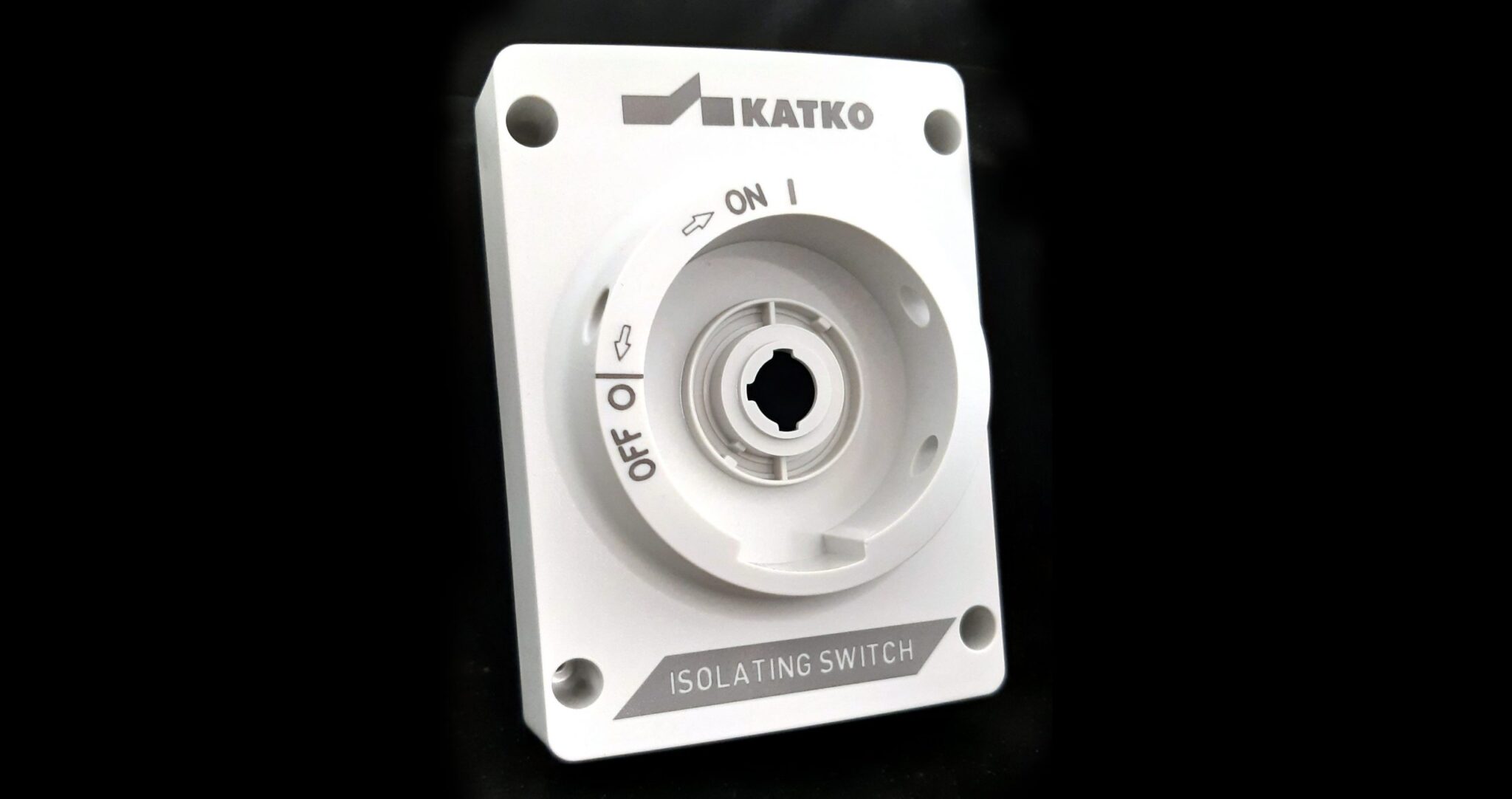 7 Aug
Laser marking at two heights on a plastic switch
07/08/2020
The marking of plastic parts by means of laser technology, in this case, laser marking at two heights on a plastic switch, is a tool increasingly used ahead of techniques such as screen printing or stamping. One of the keys is the possibility of customizing the parts for different markets by modifying the language or the codification of standards at no additional cost.
In this case, with a F-Series fiber system, we marked a switch made of ABS (Acrylonitrile Butadiene Styrene), a plastic material very resistant to impact and high temperatures widely used in the industrial world.
Since the shape of the part is complex and marking at different heights is required, the system used has Macsa id 3D technology which allows the working distance to be modified according to the part being worked on. In an easy and intuitive way, the CAD of the part is introduced in the Marca software that recognizes the geometry and projects the message on the different parts with the appropriate corrections to obtain optimum marking quality.
In this case of static application, the marking of logos and text is done in 2.1 seconds with the laser working at a frequency of 35 KHz to obtain the best contrast without damaging the material.
Technical data
Lens: 100×100 mm
Industry: Electronics
Application type: Marking
Product: Switch
Material: ABS
Tipo de marcaje: Static
Marking time: 2.1 s.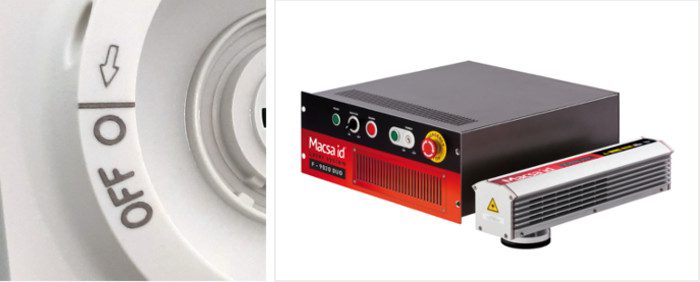 Contact us for more information about laser marking at two heights on a plastic switch.