Learn more about this Macsa id case study on traceability for filtration solutions for automotive and industrial applications, clean indoor air and sustainable water use.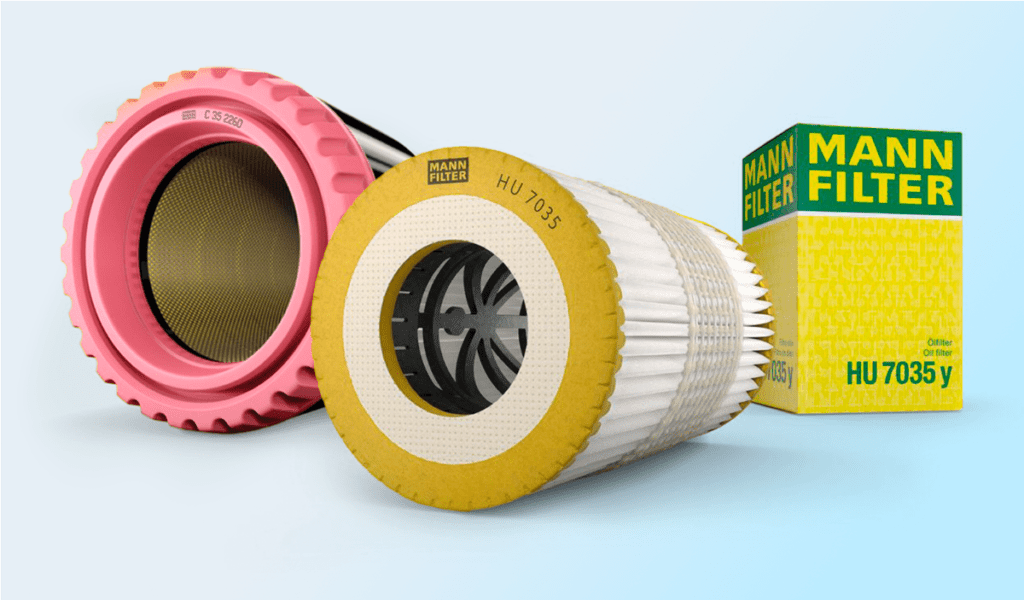 MANN HUMMEL, a success story in traceability for filtration solutions
TABLE OF CONTENTS
Introduction and history of the company
The Challenge
Macsa's solution
Customer testimonial
Introduction and history of MANN+HUMMEL
MANN+HUMMEL is a company founded in 1942 and based in Ludwigsburg near Stuttgart, in Germany. It develops filtration solutions for cars, industrial applications, clean indoor air and sustainable water use.
The challenge: traceability in filtration solutions
As the world's leading expert in filtration solutions, MANN+HUMMEL's standards are extremely rigorous, in order to meet the technical and quality demands of its various customers in all areas of production.
For its Zaragoza plant, the company needed to implement an effective traceability system for the parts it manufactures, complying with a set of requirements: clear visual identification of dates, times, number of operators, assembly cells, etc. It had to be a system that was also clean and sustainable, with minimal environmental impact, replacing old inkjet equipment.
They also needed to implement a system for more complex engravings, including options for colour, logos, identity and the lifetime of the parts throughout the process, all stored in a database.
Macsa's solution
To meet these needs, Macsa id suggested MANN+HUMMEL mark automotive parts and filters on black polyamide (with two different markings):
· Two alphanumeric lines with CO2 lasers from the more effectively series.
· DataMatrix codes from the pulsed fibre lasers of the F-9020 DUO series CO2 res series.
They also mark paper filters with the HPD laser, and on rubber with the idJET series inkjet printer (NEO version), which is a high resolution printer.
The high degree of satisfaction that MANN+HUMMEL has always had with Macsa id is due to the ability to create customised solutions, the cutting-edge technology of such solutions and impeccable after-sales service. These factors were decisive when it came to choosing our company to lead a traceability project in a highly complex industrial sector with maximum professional rigour.
MANN+HUMMEL's testimonial
"We incorporated laser engraving into the product at the design stage because it can be upscaled more effectively than inkjet printers and allows us to respond to the qualities demanded by our customers".
Hervé Serrano, Process Engineer at MANN+HUMMEL.
"With the NEO inkjet we have achieved environmental improvements with the fumes given off by the rubber and also improved in the area of occupational hazards. A challenge that, with the help of Macsa, we solved completely".
Manuel Arenas, Production Engineer at the MANN+HUMMEL plant.
Macsa id will be happy to find the marking, coding and traceability solution that best suit your needs.