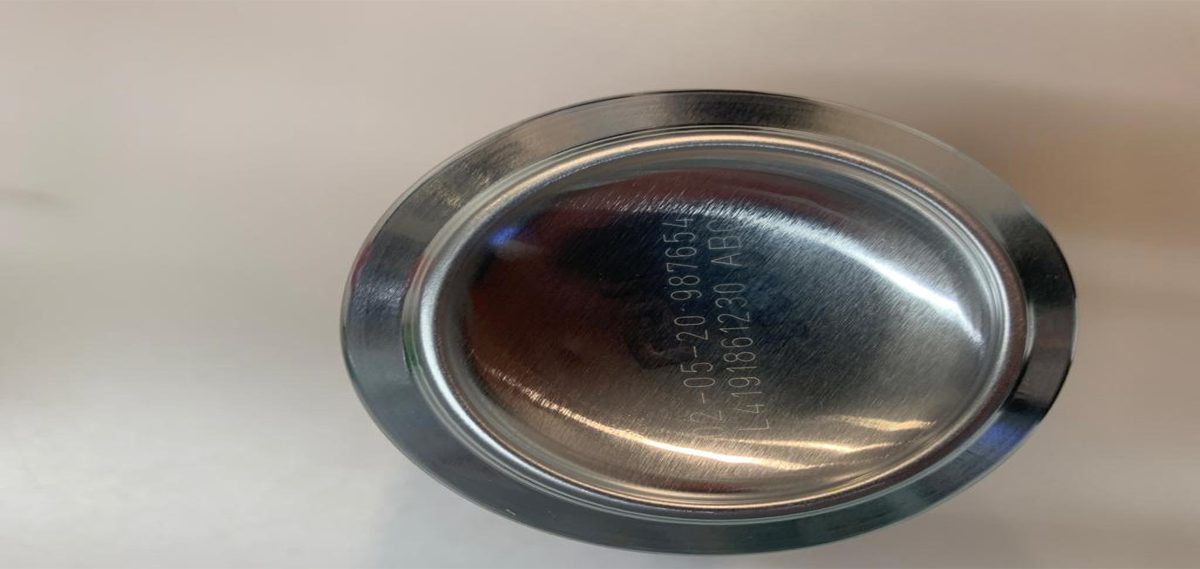 18 Jun
Fiber Laser System capable of coding up to 172,000 beverage cans per hour
18/06/2020
Further reinforcing its unrivalled position at the forefront of advanced coding and marking technology, Macsa ID has launched a range of next generation fiber lasers specially designed to offer low cost of ownership and maximum marking resolution and definition for high speed beverage can production lines. The company's latest SPA F- 100 series is capable of coding up to 172,000 cans per hour, with guaranteed legibility, traceability and security, even in hot and humid environments.
Today's fast moving beverage manufacturers typically operate at speeds of approximately 80,000 aluminium cans per hour and require several lines of text to be applied to each pack. As a result, coding equipment should be quick, reliable and deliver high quality printing but until now, the only available option was continuous inkjet (CIJ) printing.
The hot and humid beverage plant environment often affects the readability and adhesion of information applied by CIJ printers. For this reason, manufacturers install two CIJ printers on each line so if one machine fails the other will still mark a code on the can. As well as increasing operating costs, when both CIJ printers are working the information can be unreadable because the two codes overlap.
Macsa ID's SPA F-100 fiber lasers provide a more precise alternative to CIJ printing for the beverage industry. The laser generates a reaction in the aluminium which produces excellent visibility as well as ensuring a reliable and sustainable coding method without the use of inks.
In addition, Macsa ID offers the option of integrating its Class 4 SPA F-100 fiber lasers into a station or enclosure produced from food-grade stainless steel with water ingress protection.
There is also an option to add a code verification system with complete peace of mind. This total coding and verification solution is scalable to suit individual requirements.
Each of the four models in Macsa ID's SPA F-100 range achieve a clear and concise code, even on curved surfaces, and provide excellent permanent marking with guaranteed legibility, traceability and security.
The SPA F-100 models feature a dual core signal processor that performs real time management to accelerate data input and increase laser marking speeds with increased resolution simultaneously.
The flat field lenses provide higher quality accuracy and output over the entire work area. Optional cooling and heating features are also available. A proprietary vibration compensation system improves print quality by eliminating the impact of production line vibration, ensuring that high print quality is maintained.
Reliable even in the harshest conditions, each system boasts a high IP rating with an IP5 controller cabinet (optional IP65) and IP65 laser head. The units operate in ambient temperatures from 41°F up to 104°F.
Macsa ID's SPA F-100 fiber laser coders also offer excellent return on investment with reduced operating costs and improved overall equipment efficiency (OEE). Plus, the laser units do not require consumables and are virtually maintenance free.
The long lifetime laser source provides 100,000 hours mean time between failures (MTBF) to ensure uninterrupted production.
For high output beverage facilities where a lot of characters must be printed, Macsa ID's SPA F-10,000 model is ideal. Whilst most beverage lines run at a maximum of 100,000 cans per hour, it can mark two lines of text with 2mm high characters on the base of a can at speeds up to 172,000 cans per hour.
Macsa ID's fiber laser systems are supported by Marca software which has been created to improve usability and allow easy integration with other production equipment. It enables users to configure and control the hardware, as well as create any text, barcode or graphical files that assure consistent and precise marking.
MacsaTouch is an exclusive Macsa ID user interface for easy installation of the SPA fiber lasers. A best of breed handheld touch screen controller and LCD 10.1 inch touch screen ensure the laser is simple to program, operate and service. Macsa ID SPA fiber lasers can be controlled from a PC or PLC via an Ethernet link.