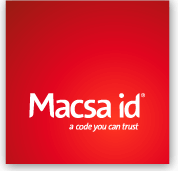 Eager to see how laser marking really works?
Let us show you in real time, with a personal demonstration.
We recognise the massive appeal of laser marking machines in production facilities. After all, they're fast, reliable, precise, sustainable and cost-effective. At Macsa ID UK, we give all our customers the chance to test it out for themselves, before making any commitments.
Book a free personalised demonstration at your offices or production site, so you can see how it can work for you, on your products, in real time.
Alternatively, why not take advantage of a dedicated personal online virtual demo.
Book a no-obligation demo with one of our technical sales experts, at a time that suits you and your team.
Request a free, no-obligation demo
Hassle-free with no preparations needed from your end, we can get a demo set up in no time.

What can you expect from our demo?
A live interactive session, using our advanced lasers
Ability to see your components marked in seconds
Opportunity to engage your team in the demo
A completely safe and hassle-free experience
Quick set-up, using minimal space *
Strict adherence to social distancing guidelines *
*For demos performed at your premises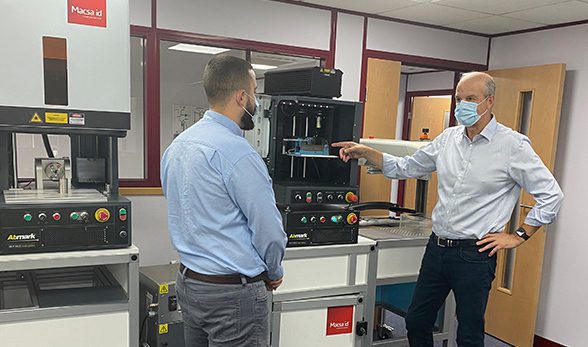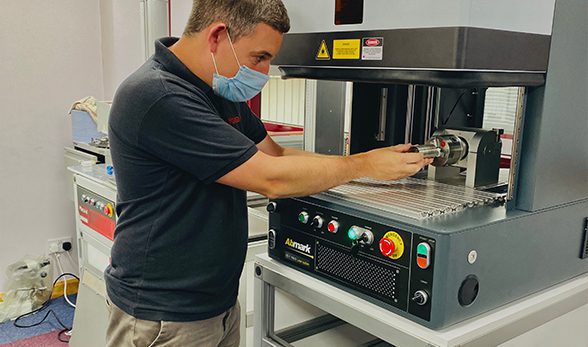 Safety measures during our site visits
Please rest assured that our staff take all necessary measures to ensure that site visits are safe and are carried out in line with government guidelines, including:
Maintaining social distancing including, avoiding physical person-to-person contact
Maintaining stringent health & safety measures, including wearing PPE where necessary
Cleaning all machinery and tools before and after a site visit
Self-isolating immediately if they experience any symptoms
Contact Our Team
Find out how our laser marking solutions can benefit you.