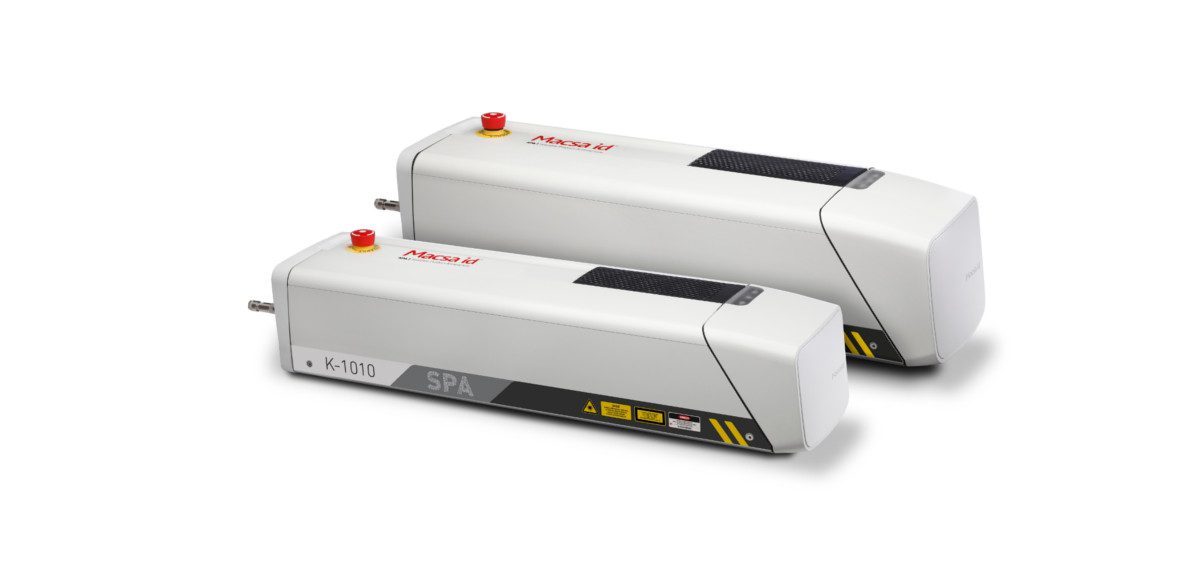 4 May
SPA. We changed the rules, again.
04/05/2016
Macsa introduces the new SPA laser platform, the first modular coding and marking laser that grows with your needs.
The SPA laser platform (Scalable Product Architecture) simplifies everything. It's modular so you can specify the laser which you need today knowing that you will be able to adapt it when your needs change tomorrow.
SPA lasers incorporate features and technology enabling them to deliver better quality coding and marking at higher speeds more consistently over time.
It's not just about selling lasers but about supplying, installing and supporting complete lasers systems.
This new laser platform has 6 key advantages:
Reliability: Macsa SPA laser platform complies with IP54 guidelines, ensuring it stays sealed in dusty environments. It is also cooled via a reverse air circuit (RAF®) which keeps the inside free of dirt and dust. The lenses receive a constant airflow that keeps them free from dust and impurities that can distort the marking.
Versatility: The modular system on which Macsa SPA laser platform is based enables the laser to easily adapt to the needs of every production line or marking type. Its modular design makes it easy to perform tasks such as installing lenses, changing heads (EPPs®) and printing on curved or uneven surfaces via its 3D printing options.
Connectivity: SPA laser platform can work individually but it can also work in team: OPTIMA for a full real-time control of the production of your company; NICELABEL to design, create and print labels; iLABEL SYSTEMS to print&apply wherever you want; REMOTE CONTROL to set the device remotely by a Macsa technician.
Precision: SPA laser platform has higher-quality lenses and a vibration compensation system (VCS®) to ensure high-resolution marking even on high-speed production lines.
Simplicity: Marca Software® that controls the laser has been redesigned to be truly easy to use and to provide operators with the maximum number of options in terms of designing the message and controlling the unit. SPA laser also comes with videos and help material to facilitate its installation and integration. It includes Full Graphics Interface
Adaptability: Demands in the production environment change: faster lines, new materials, more complex graphics and messages. That is why Macsa offers you a wide range of essential and extra accessories to optimise the laser's performance and allow it to be optimally integrated into the needs of your production line.