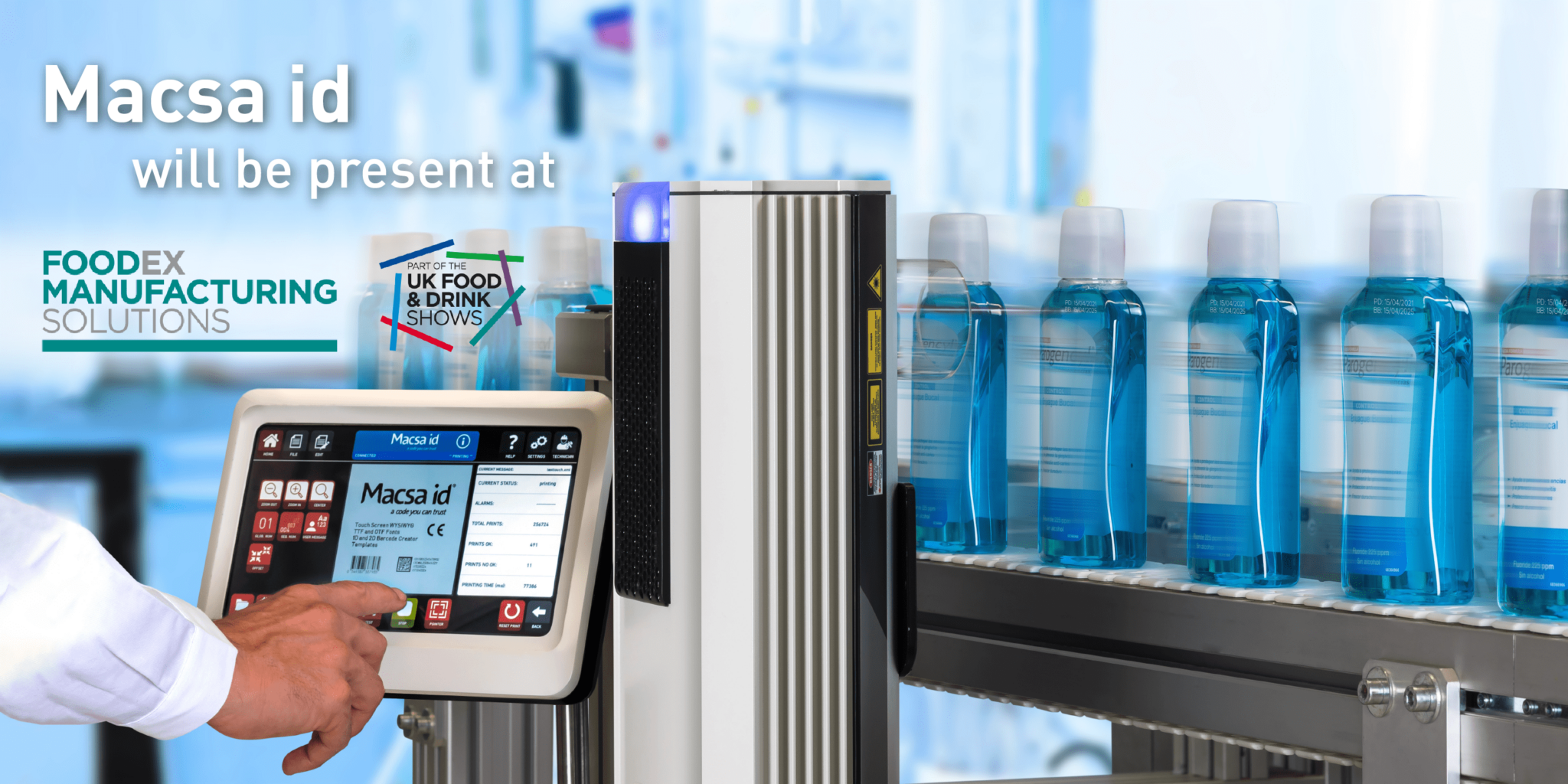 29 Mar
Macsa id UK will be participating at Foodex Manufacturing Solutions 2023
29/03/2023
We are very glad to announce that next April, Macsa id will be exhibiting at Foodex Manufacturing Solutions, the UK's premier trade event for food and drink manufacturing, processing, packaging and logistics.
At this show, you'll have the possibility to find out more about 'industry 4.0' and meet the innovators helping make sense of it all. The exhibition is going to take place from April 24th to 26th at the National Exhibition Centre (NEC) in Birmingham, UK. You can visit us at Hall 6, Stand K168.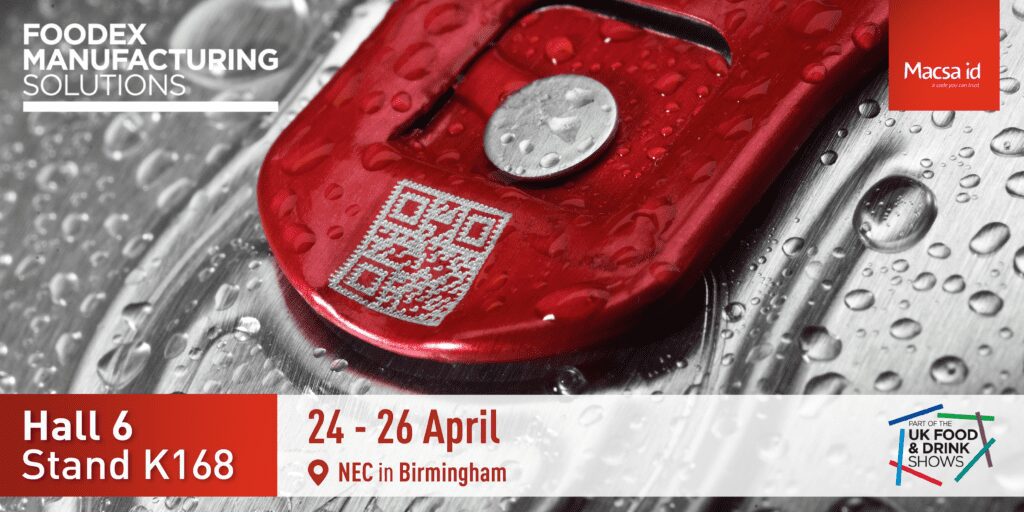 We'd be honoured to receive you and showcase our expertise demonstrating how our products and services can benefit your company in undertaking coding and traceability projects across a very wide range of markets.
At Foodex UK you'll be able to see two of our technologies working live:
ICON3, our 100% sustainable small character coding. iCON 3 uses clean technology without waste or fuel, doesn't contain inks or solvents and doesn't emit volatile emissions. It has low energy consumption because iCON 3 uses electricity only when it is active.
idTIJ, our high resolution thermal ink injection printer that can be used to print product identification, traceability and date codes onto almost any material. Also, idTIJ printers are particularly effective on plastics, glass and metals, also perfect for round or concave surfaces, as well as for harsher industrial environments.
In addition, we will be showcasing two space models:
SPA2, "The Game-changer": SPA2 is a series of laser coders for the packaging industry. This newly simplified, modular laser platform is easy to operate, cost effective, versatile and reliable – delivering maximum marking resolution on a wide range of substrates. Due to requiring no consumables, it's environmentally friendly and cost effective to run.
At Foodex Manufacturing Solutions 2023 you will be able to discover our SPA2 C, ideal for packaged goods.
idJET, our High Resolution Inkjet printer. It is available in two formats: Compact & Umbilical. Both are capable of printing on an extremely wide variety of materials including iron, tin, aluminium, wood, steel, polystyrene and cardboard. They also include a touch screen which can be used for design, in addition to print management.

Our experts are looking forward to welcoming you at Hall 6, Stand K168 and helping you find the right coding solution for your needs.
Foodex Manufacturing Solutions is just around the corner! We are really excited to demonstrate how our technology can help you improve your supply chain.
Registration is free, so don't miss out!