3 Oct
SP BERNER, a success story in laser marking for food packaging
03/10/2022
If there is a sector that reflects the evolution that traceability has undergone in recent years, it is the food industry. SP BERNER is a success story in the laser marking of food packaging.
All suppliers involved in the supply chain to get the products from their origin to the consumer have had to adapt progressively to the legal requirements in food safety and customer demands.
All companies need to trace their products effectively: from the manufacturers of raw materials, auxiliary materials that come into direct contact with the food to producers, packers and logistics companies.
In many cases, this adaptation has involved significant changes in the production processes of these suppliers, to meet the demands of their customers.
This has been the case with SP Berner, a company that has made a significant investment in its production plants to meet the traceability needs of its customers in the food packaging it manufactures, such as laser marking of food packaging.
SP BERNER, a success story in laser marking for food packaging
TABLE OF CONTENTS
1. Company history: SP Berner, leader in plastics processing
2. The challenge: marking food-grade containers
4. Conclusion: the benefits that Macsa id has brought to SP Berner
1. Company history: SP Berner, leader in plastics processing
With more than 50 years of experience, this Valencian family company is a benchmark in the transformation of plastics.
The company currently markets its products in more than 50 countries, and its portfolio includes plastic products for cleaning (buckets, handles), household goods (airtight containers, tableware), personal care (toothbrushes and hairbrushes), garden and camping (portable coolers), furniture (garden, advertising) and containers for industrial use (boxes, pallets).
With a turnover of around €160 million, SP Berner has a workforce of more than 900 employees, distributed among its five production plants in Spain and China. This production capacity makes it the largest plastic injection molding company in Spain.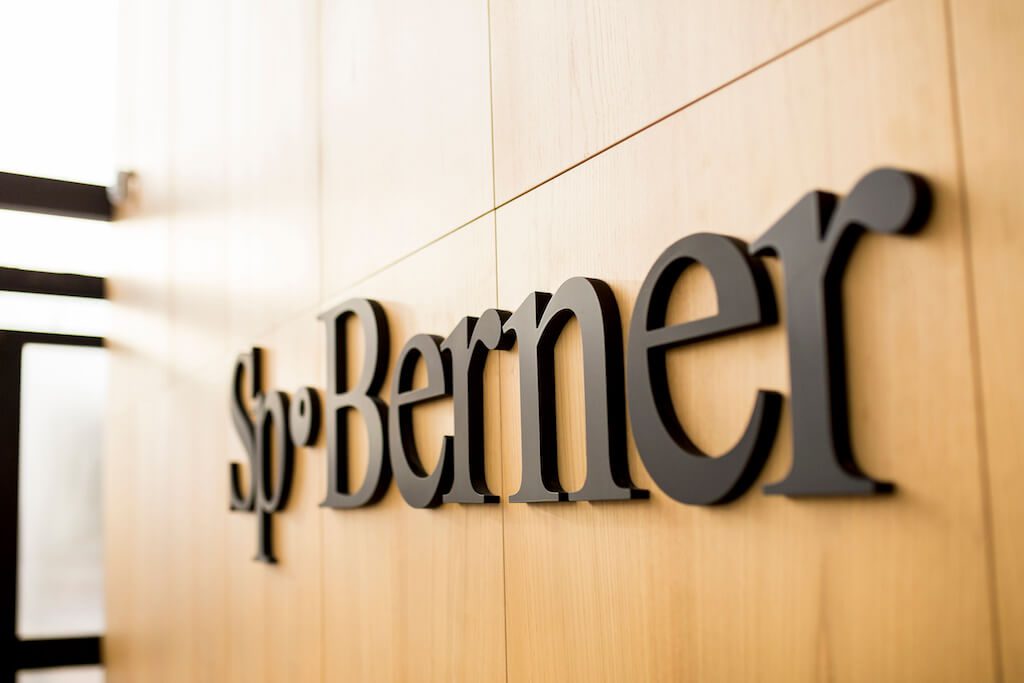 2. The Challenge: designing food containers
In order to design its products, SP Berner commissioned Macsa id to develop a project to be carried out in two of its production plants, both located in Spain.
In a demanding industrial environment, working 24/7 and synchronized with the customer's machinery, SP Berner was looking for a supplier that had all the necessary traceability technologies and was flexible in adapting to its processes and needs.
3. The Macsa id solution
After carefully studying the case and the challenge posed by SP Berner, the equipment provided by our company to develop this work were the following:
Lasers backed by extensive experience: K Series HPD and iCON  
SP Berner marks its tuppersware with the HPD K1030 (Series K).
This laser allows a wide range of substrates to be marked and coded. These are powerful, high-performance CO2 lasers. Their high power density makes them very reliable for high resolution marking on multiple substrates. The K series lasers are high-powered and equipped with high-speed galvanometers that allows them to match the speeds of the fastest production lines. In SP Berner's case, they use the HPD K1030 laser to mark plastic.
SP Berner also uses the iCON, range of lasers, which bring together the main innovations of Macsa id's 30 years of experience in the development of laser technology. These are compact devices for coding small characters, offering permanent and consistent marking that will last for the product's lifetime. In the case of SP Berner, they use the iCON range of lasers, together with the MLA labeler, for label printing and application.
The main features of the iCON range are: very competitive prices, high quality and performance, speed and low maintenance cost. In addition, they help to reduce environmental footprint, since they use clean technology that does not require consumables, does not generate harmful emissions and is energy efficient, offering the highest quality and speed on the market with minimum energy consumption.
High-speed label applicator: MLA
SP Berner uses Macsa id label printing and application systems, which enable it to label packaging either by contact or air ejection. They are easily integrated into the production line and adapt to future coding needs.
The MLA series has different models for the application of labels and, among others, has the following features:
High labeling speed of up to 40 m/min.
Adaptation to OEM printing modules (Datamax, Sato, Zebra, Linx, etc.) and laser or inkjet marking systems.
Wide variety of applicators with more than 250 different variants.
Adaptation to almost all standard applicators: Linear, Frontal, Blow or Shift.
Easy integration of the equipment into automated production lines.
High-performance touch screen for equipment control, with test tools for maintenance and quick troubleshooting.
Diversity of external communications that facilitate flexible interconnection with production lines and allow remote monitoring of equipment status.
SP Berner uses the MLA labeler together with the iCON range to print and apply labels.
Continuous inkjet and thermal transfer coders: LINX 8900 and TT500
Macsa id continuous inkjet coders are from the Linx range, distributed in Spain exclusively by our company. They are suitable for marking on a wide range of materials, being especially recommended for coding on flat or curved surfaces since the inkjet printing is done without direct contact with the product.
The Linx from 8900 series is designed to help maximize efficiency during production, saving costs and time. Among other functionalities, this series stands out for its notification function that allows increased productivity, reducing production stops as it sends information in real time during the process. In addition, it has an auto-wash system that is activated every time the printer is turned off, guaranteeing a fast and clean start-up. It also has a self-adjusting temperature function to ensure code quality at different temperatures and in various environments.
With Linx thermal transfer coding equipment, high quality coding on multiple materials such as plastic and film is possible.
In this case, the Linx TT500 series offers the best combination of advantages to improve productivity and increase profits for its users. It is particularly suitable for printing best-before dates, prices and batch codes, making it ideal for a wide variety of applications, especially in the food industry.
In the case of SP Berner, Linx equipment, series 8900 and TT500, are used for coding film-coated tupperware, since they are marketed in packs and are marked directly onto the film.
4. Conclusion: the benefits that Macsa id has brought to SP Berner
The main benefit that SP Berner has obtained by using Macsa id equipment is reliable and robust equipment with clean, versatile and sustainable technology that meets new needs and has the capacity to handle current and future production.
The system provided does not pose any impediment to the customer's production line. The technology adapts to the speed of the line and do not imply daily production limitations.
Consulting, training, customized solutions, fast and efficient technical support, repair services, original spare parts and consumables are the set of after-sales services that have consolidated Macsa id as SP Berner's ideal traceability partner to offer customized solutions such as laser marking of food packaging.
5. Testimonial from SP Berner
"With Macsa id we find it easy to choose products, we have good advice, we can do trials and we can do tests. Besides, the technical service for assistance, should a problem arise is fast and efficient. The reliability of the products is good because we do not have a high failure rate"
José Hernáiz, head of engineering at SP Berner
If you are looking for the best laser solution, do not hesitate to contact us: