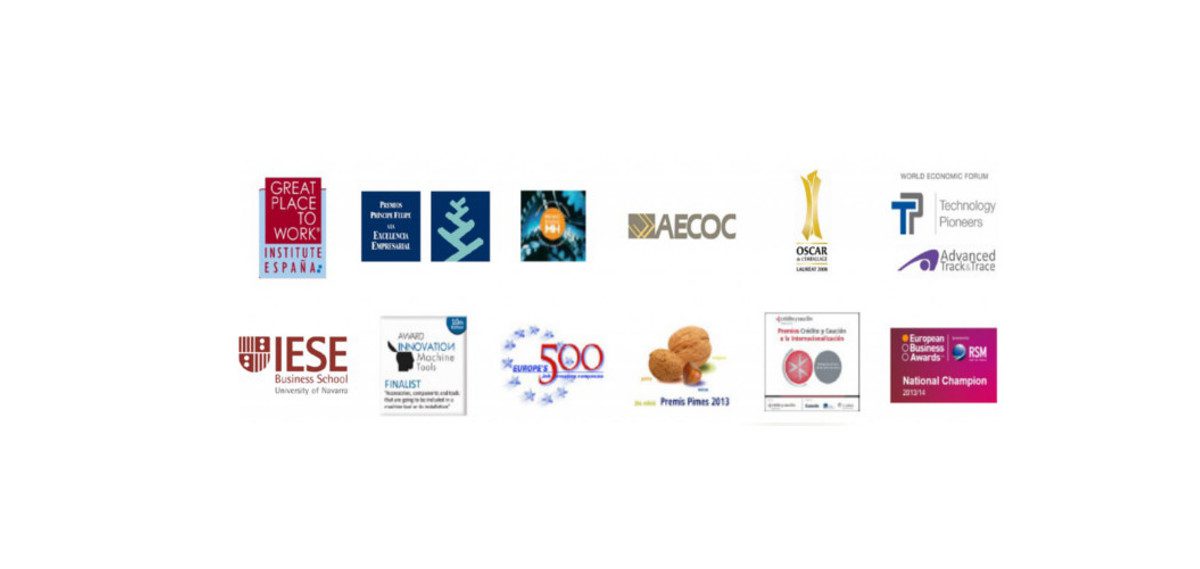 14 Dec
Macsa ID accolades: awards and acknowledgements
14/12/2015
The recognition of Macsa ID by prestigious associations and institutions throughout the company's history has reinforced our strong belief in the importance of innovation to our business.
When products and services are developed at Macsa ID, innovation is a step-by-step process to define the objectives, tasks to be completed, responsibilities and deadlines for all stages, from the initial R&D+i, through product engineering, manufacturing engineering, production, logistics, marketing and distribution, all the way to the final sale to the end user.
However, innovation at our company goes much further than that. Technological innovation forms part of our company's DNA, but so does innovation in terms of strategy and human resources. And being recognised for that effort, and of course receiving the support of our clients, encourages us to continue improving every day, looking for new challenges that will take us even further.
Some of the awards and acknowledgements we have received are:
2007-2008 Great Places to Work
2008 Finalist for the Príncipe Felipe Award for Business Excellence
2008 BIEMH National Prize for Design
2008 Oscar de l'Emballage for Technological Innovation
2008 Príncipe Felipe Awards for business excellence
2009 DAVOS Award for the most innovative product
2009 Cinco Días Business Innovation Prizes. Category: Most innovative business project in the field of new technologies. Development project for the first low-cost laser coder iCON.
2009 Príncipe Felipe awards for business excellence.  Category: Quality and industrial innovation company report
2009 Generalitat de Catalunya award for business competitiveness
2011 Finalist of the Industrial Excellence Award Spain IESE
2011 Europe's 500 nomination
2012 Finalist of the 10th Edition of the Machine Tool Innovation Award
2012 Cinco Días Business Innovation Prizes
2013 Award in the innovation category of Europe's 500 Awards 2013-2014
2013 SME Business of the Year Award in Internationalisation from Crédito y Caución
2013 26th edition of the Pimes Prizes
2013 Crédito y Caución Prizes Categories: Track Record, Project of the Year and Small Business of the Year
2013 Expansión Small Business Prizes Category: Internationalisation
2013 Actualidad Económica: Best companies to work for
2013 European Business Awards
2013 Cecot Business Development Prizes
2013 Oscar 2013 de l'Emballage
2014 Recognition as "One of the best companies to work for" from IESE and Europe's 500.
2013 PIMEC Award for the most competitive company in the medium-sized enterprise category.
2014 "Best company of the year" award from Europe's 500 Awards 2014-15
2014 Machine Tool Innovation Prizes
2014 European Business Awards
2015 Award Cecot international career
For more information, please contact us at  +34 93 873 87 98 or by mail at macsa@macsa.com