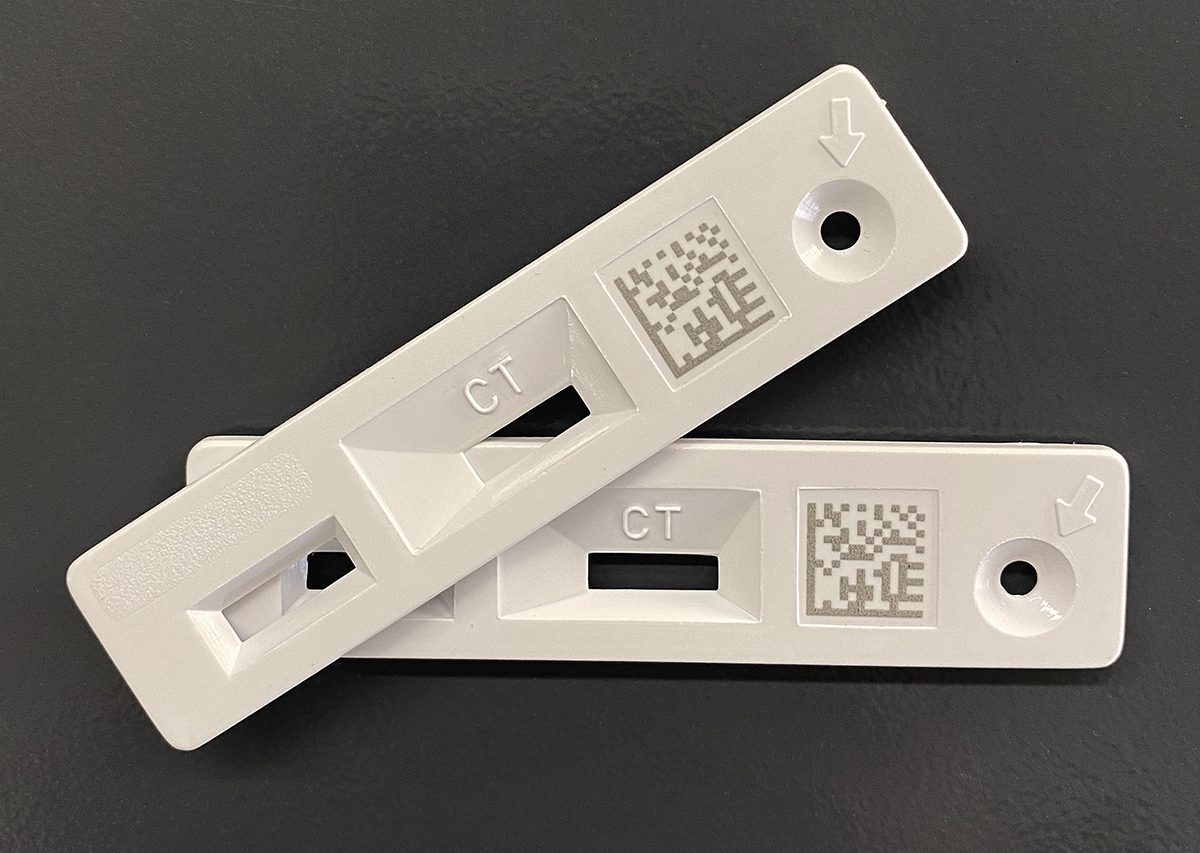 18 Dec
Antigen test coding
18/12/2020
One of the keys to controlling the evolution of COVID-19 and combating its spread is performing diagnostic tests and tracking infections. In the case of diagnostic tests, in addition to the well-known PCR tests, antigen tests are a very useful tool for rapid detection and prevention screening. These tests, which are performed by analysing a drop of blood and with a result in a matter of minutes, require complete and secure traceability, so appropriate coding systems must be considered to ensure a reliable detection and tracking system.
In this sense, Macsa id offers complete solutions for both traceability and serialization, through Integra 4.0, as well as marking through its range of F Series and D Series  lasers systems.
The application that we present corresponds to the coding of tests made of ABS material. By using a DPSS equipment with a wavelength of 1064 nm at low frequency, we can mark the material with high contrast and definition.
The marking of this application, made with a NANO D-6006, it corresponds with a Datamatrix code of 10×10 millimetre carried out in a time of 1.85 seconds. The result is a permanent high contrast that offers an immediate reading of the code, which ensures the traceability of any component throughout the entire service chain in a fast and safe way.
Technical data
Laser: NANO D-6006
Lens: 100×100 mm
Industry: Medical devices
Application type: Coding
Product: Rapid antigen test
Material: Acrilonitrilo butadieno estireno (ABS)
Tipo de marcaje: Static
Marking time: 1.85 sc.

Are you looking for a coding and marking system for your Antigen test coding? Contact us and we will jointly search for the solution that best suits your needs.